Our Favourite African LGBTQ+ Creatives of 2020.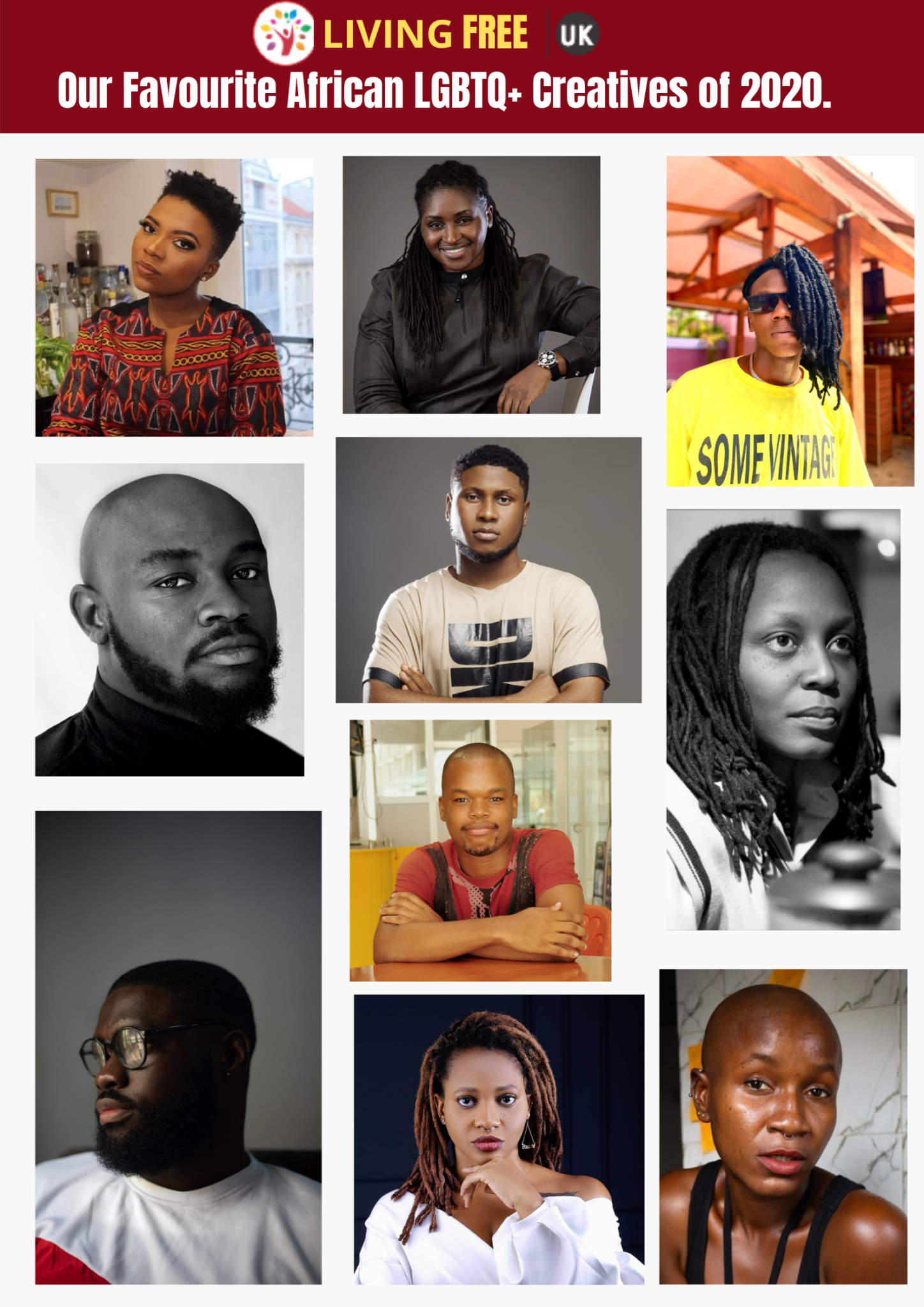 2020 has been one of the most historic years in history, and there are a lot of things to unpack about the year. The world was hit with a virus, people died around the globe, and there were different important movements all over the world, but one thing that stands out this year would be the people who through their creativity have amplified LGBTQ+ issues, and made sure our voices were heard.
In no particular order from the editorial desk, these are our favourite African LGBTQ+ creatives of 2020.
Pamela Adie.
Pamela is a screenwriter and filmmaker, who uses her voice to talk about LGBTQ+ issues. She is all for empowering the LGBTQ+ community in Nigeria. Her new film, Ìfé which is now streaming on EhTV Netwrok is the first lesbian film in Nigeria.
2. Harry Itie.
Harry is a television presenter, journalist, and media consultant. Through his platform, he writes on anything LGBTQ+. He is the director of a documentary which features vocal LGBTQ+ youths in Nigeria, and which explores how LGBTQ+ Nigerians living in the country are affected by the laws in place.
3. Bandy Kiki.
Kiki is a blogger/YouTuber who uses her platform to support LGBTQ+ rights in Cameroon. She is also a spokesperson for the Rainbow Equality Hub an NGO that supports LGBTQ+ people in Cameroon.
4. Uyaiedu Ikpe-Etim.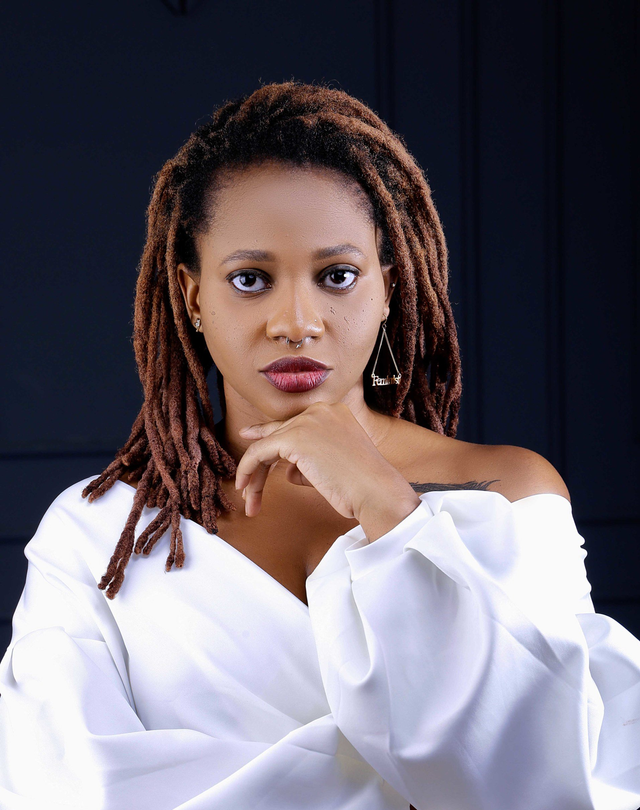 Uyaiedu is a filmmaker and storyteller. She is the director of Ìfé. During the #EndSARS movement in Nigeria, she used her platform to highlight and talk about the LGBTQ+ community.
5. Desmond Vincent.
Desmond is a writer, journalist, editor, essayist, and consultant who uses his voice to talk about LGBTQ+ issues in Nigeria and Africa. His latest writing which talks about conversion therapy in Nigeria, is one that would show you the horrors LGBTQ+ people in Nigeria are made to face.
6. Kasha Nabagesera.
Kasha is the executive director at Kuchu Times Media Group. She is a queer feminist who uses her voice to fight for the rights of LGBTQ+ person in Uganda and Africa as a whole. She also runs the Bombastic Magazine, TV, and Radio.
7. Mike Daemon.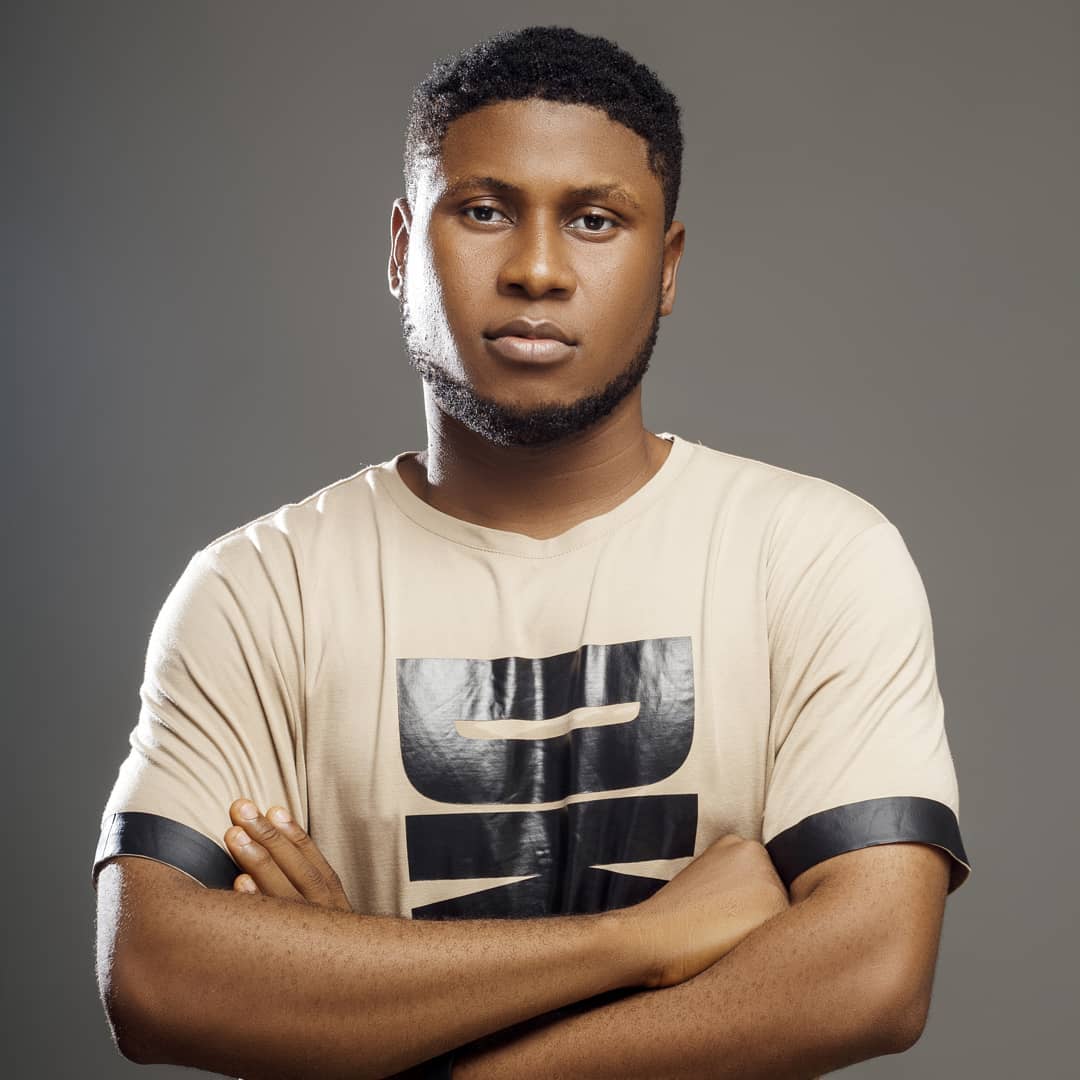 Mike is a journalist, and the director of NoStringsNG, a site for LGBTQ+ news and entertainment. Mike is also a web developer/designer. His work cuts across LGBTQ+ issues in Nigeria as he amplifies the voices of LGBTQ+ people.
8. Amara, the Lesbian.
Amara is a YouTuber who vlogs about her life and shares her story as a lesbian living in Nigeria. She also takes to Instagram and Twitter to talk about issues and amplify LGBTQ+ voices.
9. Walter Uchenna Ude.
Walter is a writer and the director of Nigeria's number 1 LGBTQ+ site, KitoDiaries. The work happening on the site is amazing. Through KitoDiaries, we get to read about the things happening in the LGBTQ+ community in Nigeria. The things in which the Nigerian media won't publish. The amplification of LGBTQ+ voices and the creation of a safe space through the site, is one of the editorial desks highlight of the year.
10. Vic Wonder.
Vic is a YouTuber and one of the creators of #EndHomophobiaInNigeria which trended earlier this year on Twitter. On YouTube, Vic talks about everything gay, and he adds his voice to the voice of many others in order to amplify issues the LGBTQ+ community faces in Nigeria. He also has a social media presence on Twitter, @vicw0nder, where he also amplifies LGBTQ+ issues in Nigeria and Africa at large.
And that's a wrap! We hope you get to follow more of their works in 2021 and feel free to let us know of someone you think deserves to be on the list via email.
Happy Holidays, from the editorial desk and everyone at Living Free UK.