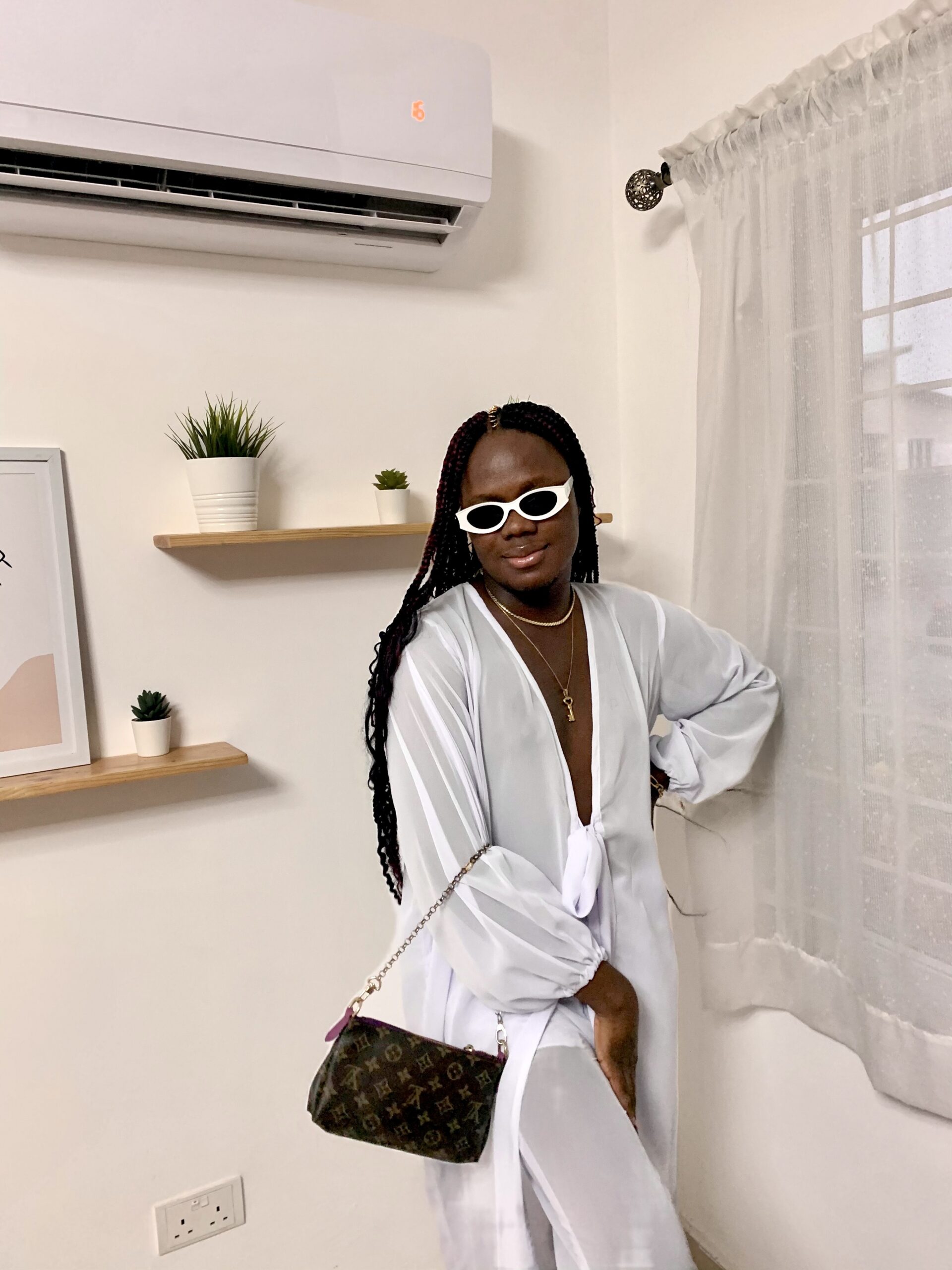 Fola Francis Finds Joy in Fashion.
BY SHADE MARY ANN OLAOYE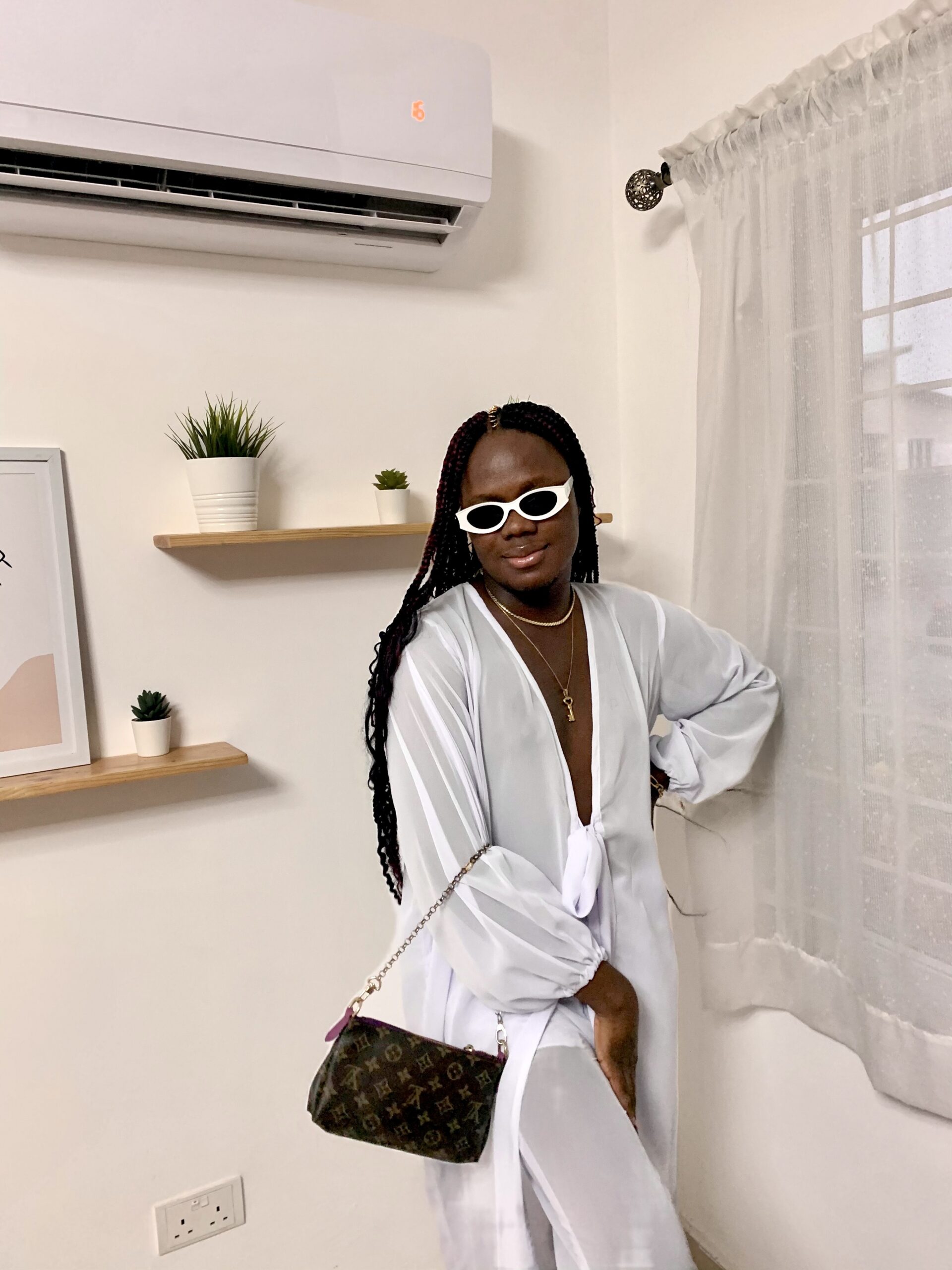 When Fola Francis started her brand on the 13th of March, 2018, it was from a place one would not think to draw creativity or strength from. As a trans woman living openly in Nigeria, where the lives of LGBTQIA+ people are constantly at risk due to stigmatization and discrimination, Fola Francis experienced the awful incident of being Kitoed. As a form of therapy, she started the brand to help create a medium where she could deal with the trauma from that experience. Fast forward to the present day, the Fola Francis clothing line has continuously evolved to create gender-neutral, ageless, and comfortable, functional fashion pieces, ranging from pajamas, resort wear, and loungewear to custom-made apparel for companies and individuals.
As the brain behind the Fola Francis brand, she has been in the fashion industry for six years working in fashion media as a fashion correspondent and fashion marketer. She is also a digital marketer and fashion insider/socialite who reviews fashion shows and creates lifestyle content for fashion brands.
Having worked through a traumatizing moment in her life using immersive therapy and transforming it into a source of inspiration, she says that reclaiming her self-worth after that experience was one of her motivations.
"They [the kitoes] took all my money from me," she says. "Even when I had lost my job before then and was struggling to pay my rent, I didn't want to ask for handouts from people because I was also self-sufficient. So I thought of a strategy to make money and live my dream."
As someone eccentric with her fashion, it came as no surprise that she would go into making outfits full time.
Being very keen on longevity, building a legacy through her name, and making a profit, her plan was "to get into functional clothing that people can wear at any time, not just in a particular season." Starting from the bottom and working her way up with her clothing line was also one of her strategies. "I'm very grateful for starting the way I started because it gave me room for growth and introduced more versatility. Imagine I started with something over the top; there will be nowhere else to go," she says.
Fola draws her creativity from her sense of humor, sarcasm, and queerness. She is responsible for the bestselling famous teeshirts we see with the inscription Ask me about my pronouns, which is reflective of how pronouns are neither respected nor recognized in Nigeria.
"I realized that many people assume your pronouns because you look a certain way. It is always important to ask people about their pronouns," she tells me. With interests spanning from fashion to a fascination for film and videography, she also uses her Youtube channel and TikTok account to document her life and create all-around lifestyle content.
After uncovering layers of herself over the years and deciding she was no longer going to settle for the safer option to make her identity easier for people, she came into her identity as a trans woman. This opened her up to numerous challenges and consequences ranging from professional discrimination to being blacklisted in the fashion industry as clients stopped working with her. But the biggest challenge she knew she was going to face was getting cut off by her family because she knew it wouldn't sit well with them.
"Up until I came out as a trans person, I knew their financial support would come to an end, and I had to move to Ibadan to get a more affordable accommodation." She tells me.
However, accepting and embracing herself was a form of salvation. Salvation in the sense that she realized that to keep existing in this world or be here, she needed to accept her gender identity fully.
Despite the uncertainties, Fola Francis says the silver lining is living her full potential and being herself because she "won the greatest prize." She also encourages [queer] people to support and invest in businesses by hiring queer creators, artisans, professionals, and creatives.
"We need to let each other know that we see, get and support each other, and treat ourselves with kindness because kindness will make the world a better place," she concludes.
Shade is a writer.